Restoration of CCCP-77110 - August/September 2008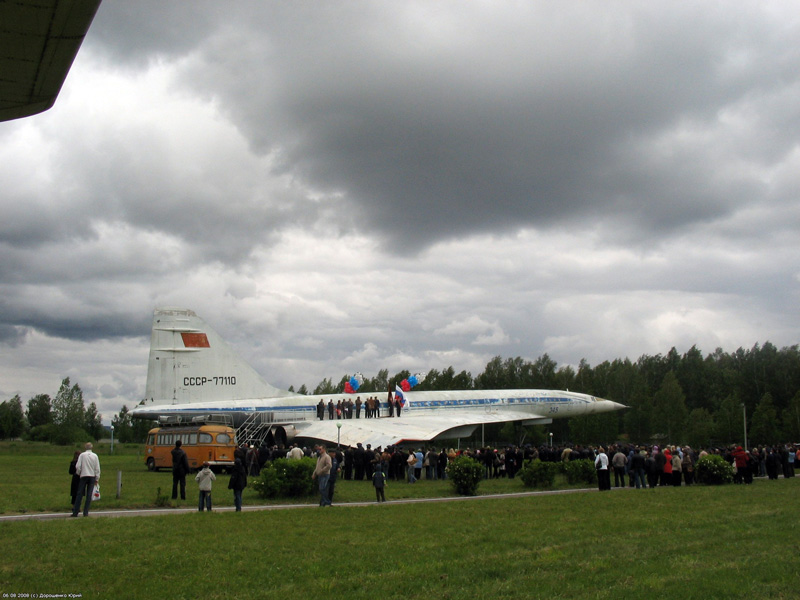 The last Tu-144S used to be used as stage in some events.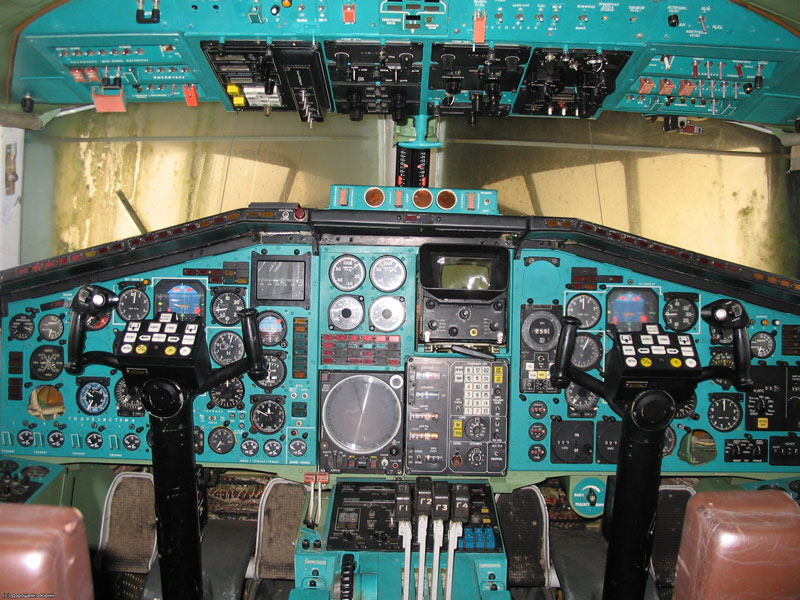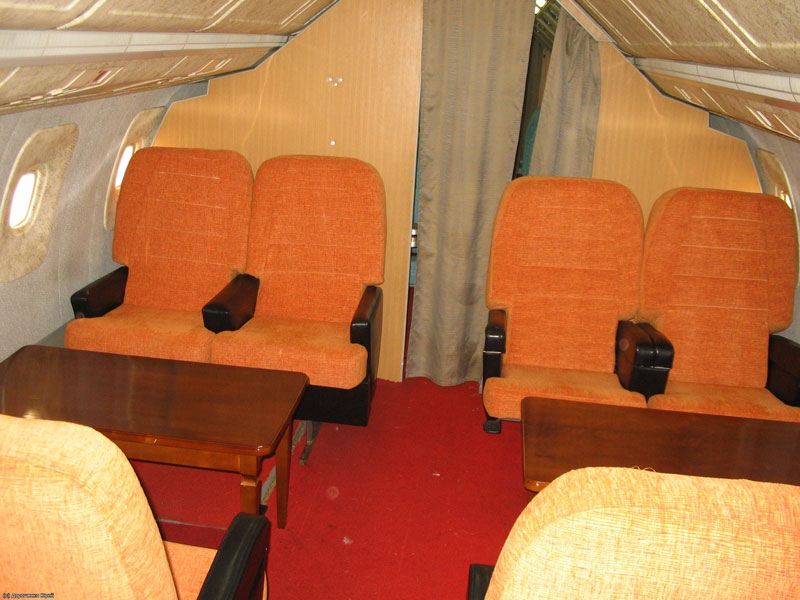 Since 2008 it's possible to visit the aircraft inside. This is the state of the cockpit and cabin of the first class.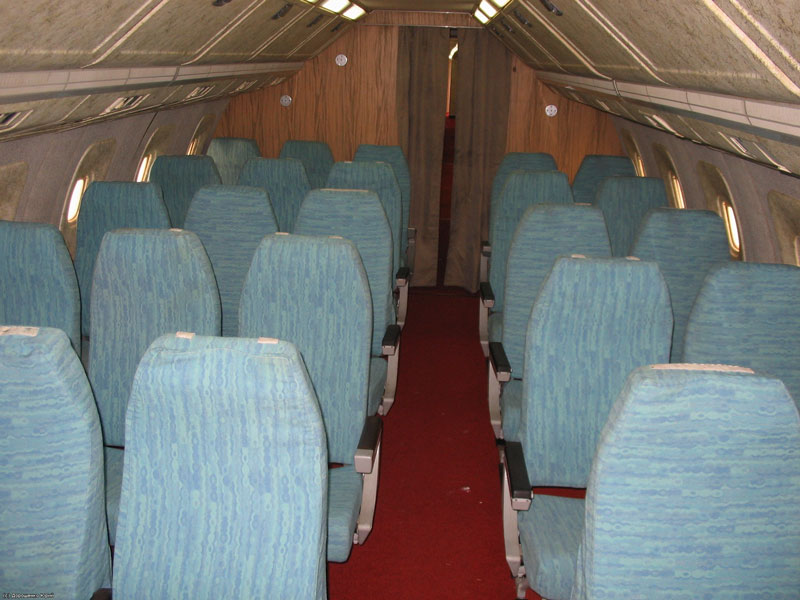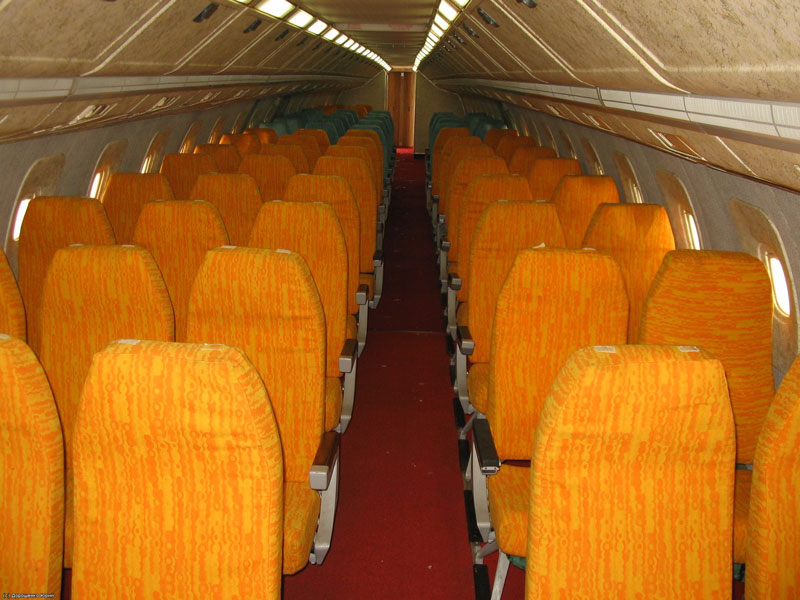 Two views of the restored economic class cabin. Note that the original lights are on.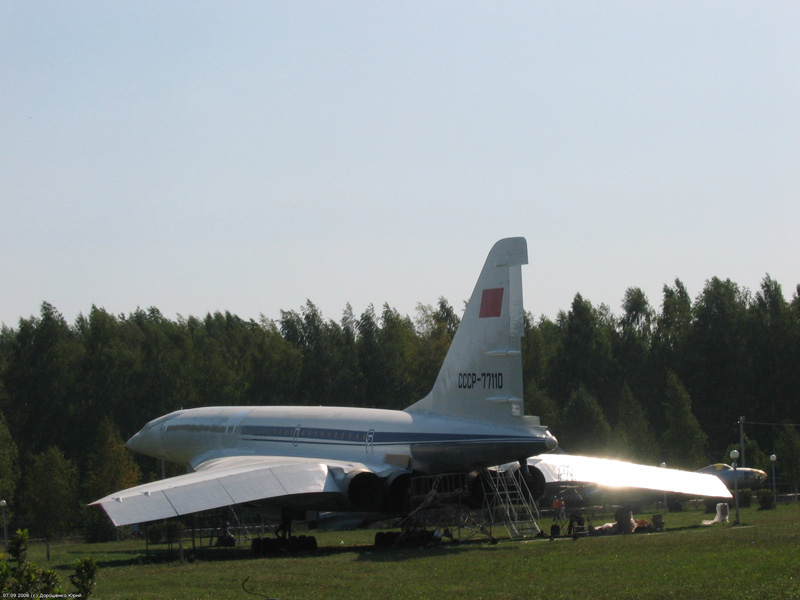 The left side of the aircraft almost finished.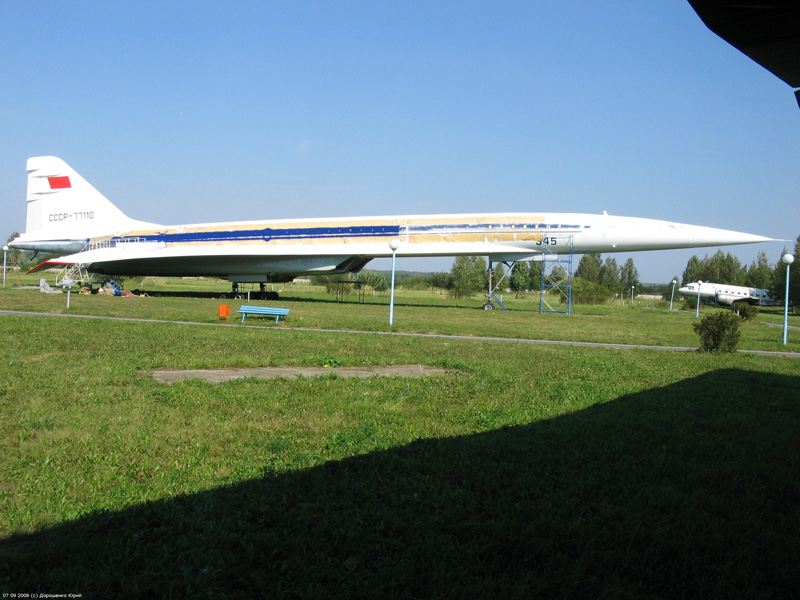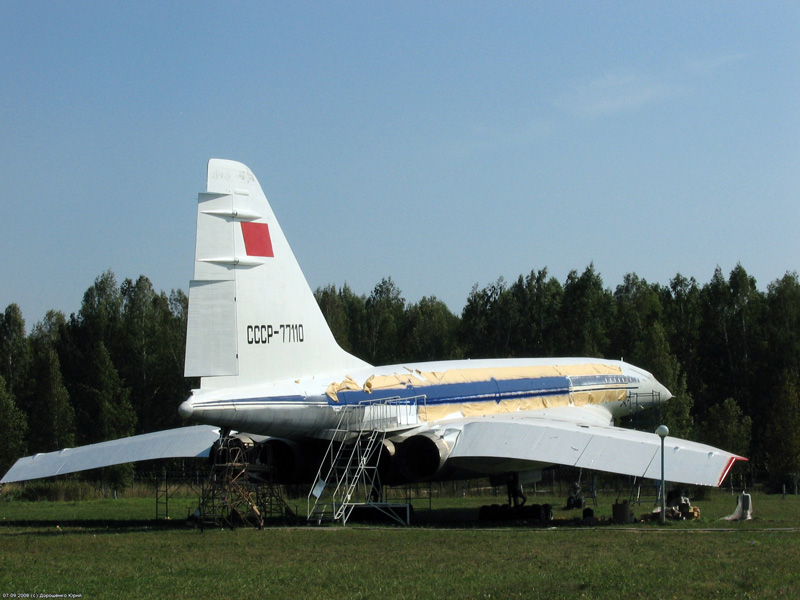 The SST during the works to paint the blue stripe of the original Aeroflot livery.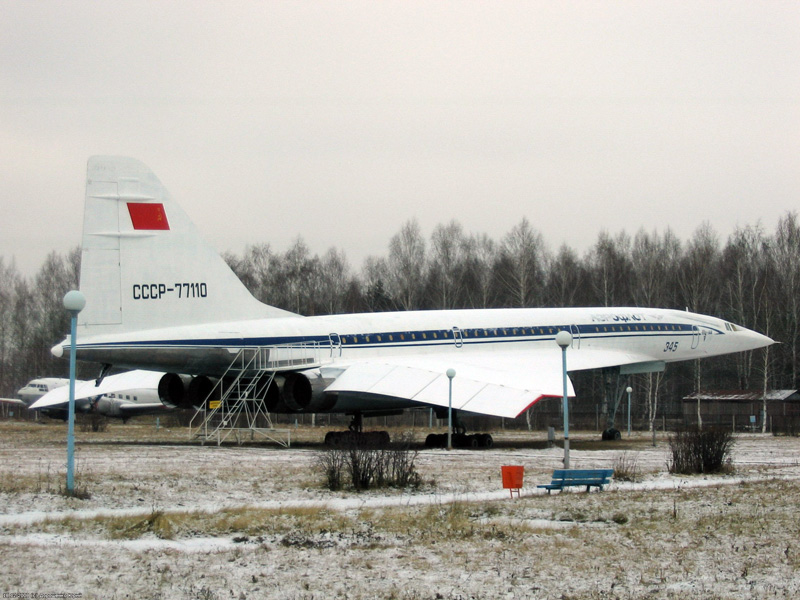 A light snowfall covers the recently restored CCCP-77110.