Checking the state of CCCP-77115 - May 31, 2006

&nbspPictures Copyright Victor Khodko-2006&nbsp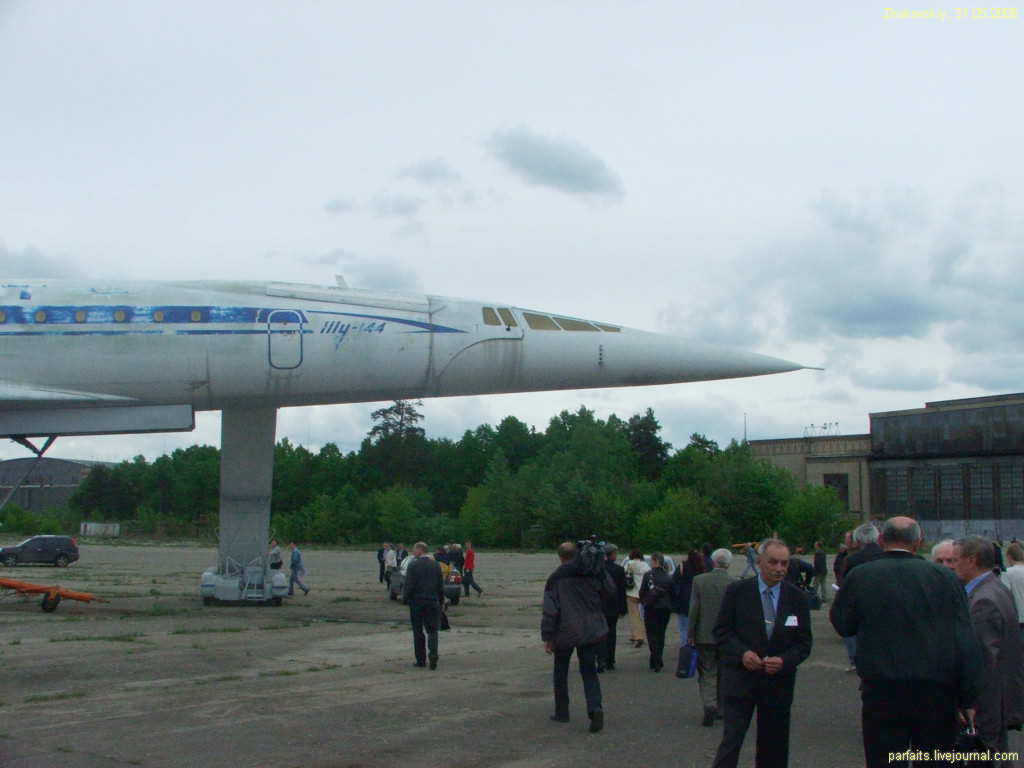 The beautiful old lady has a visit.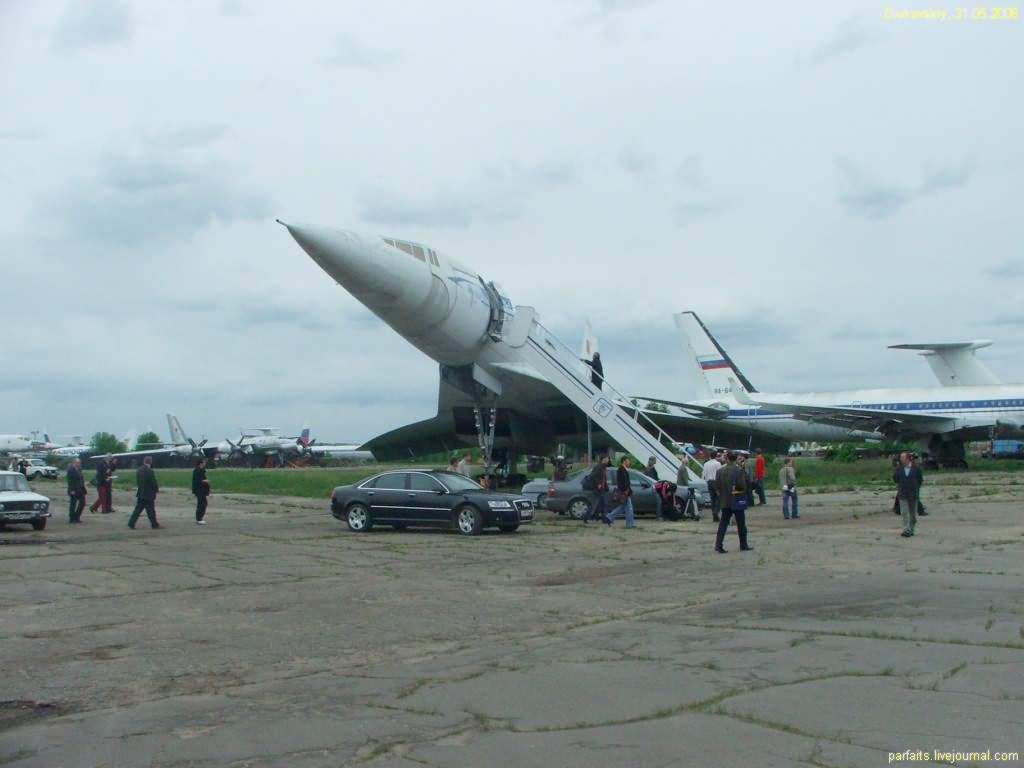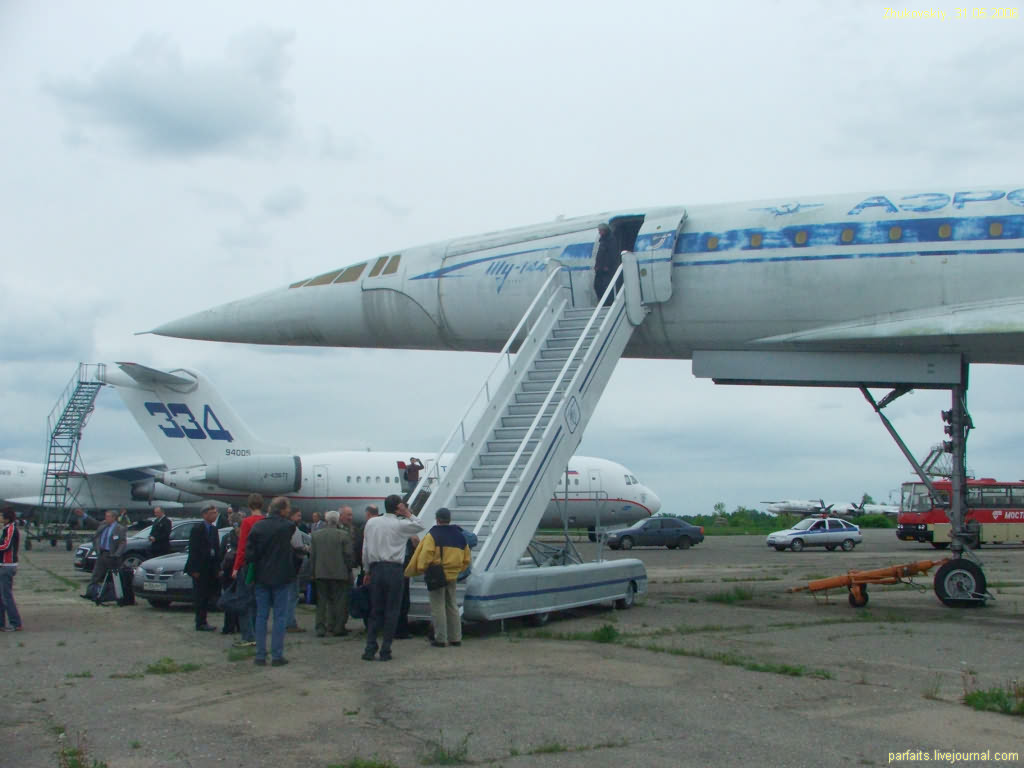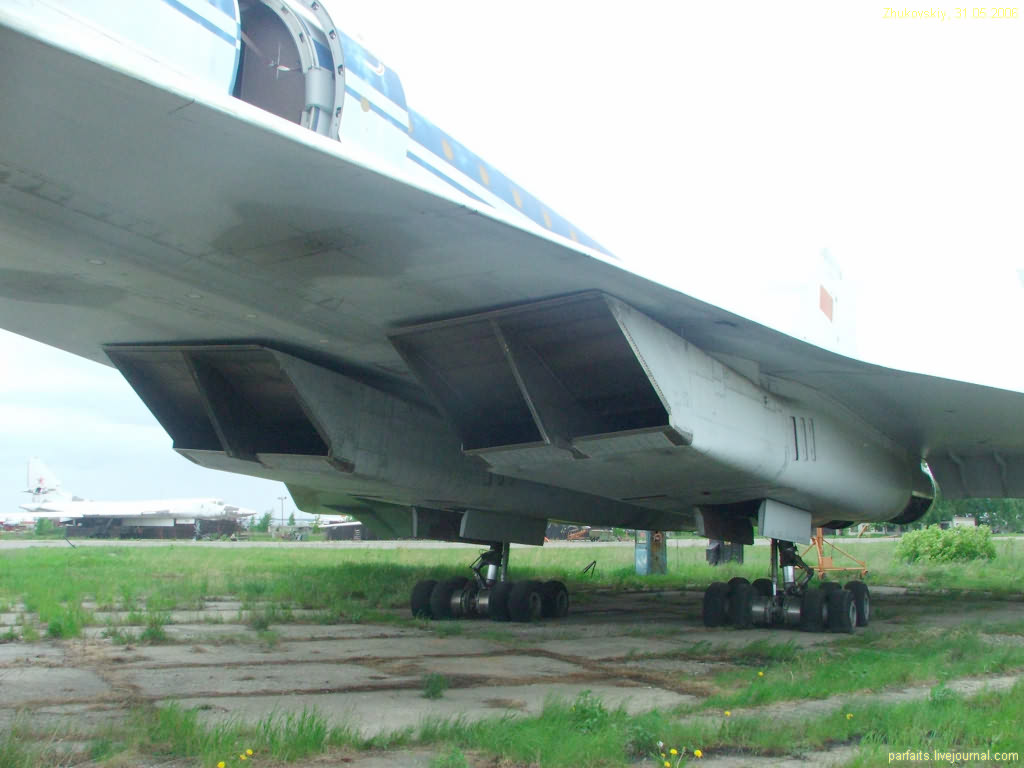 The group of visitors arrives for the review.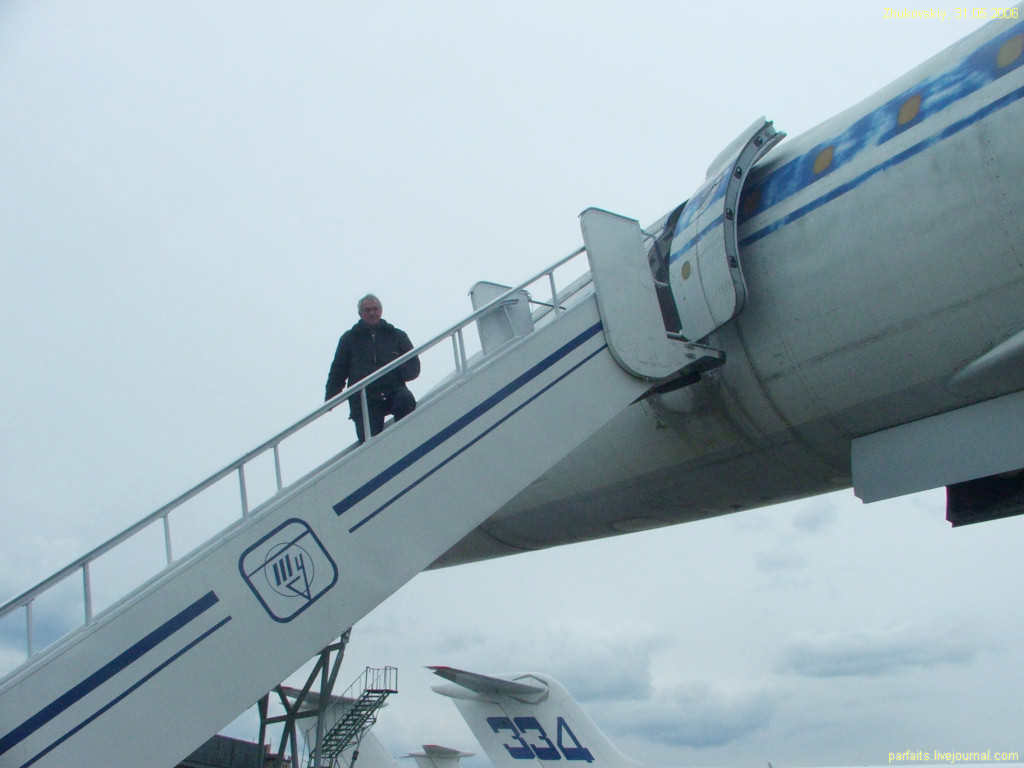 A long stair for a really high aircraft.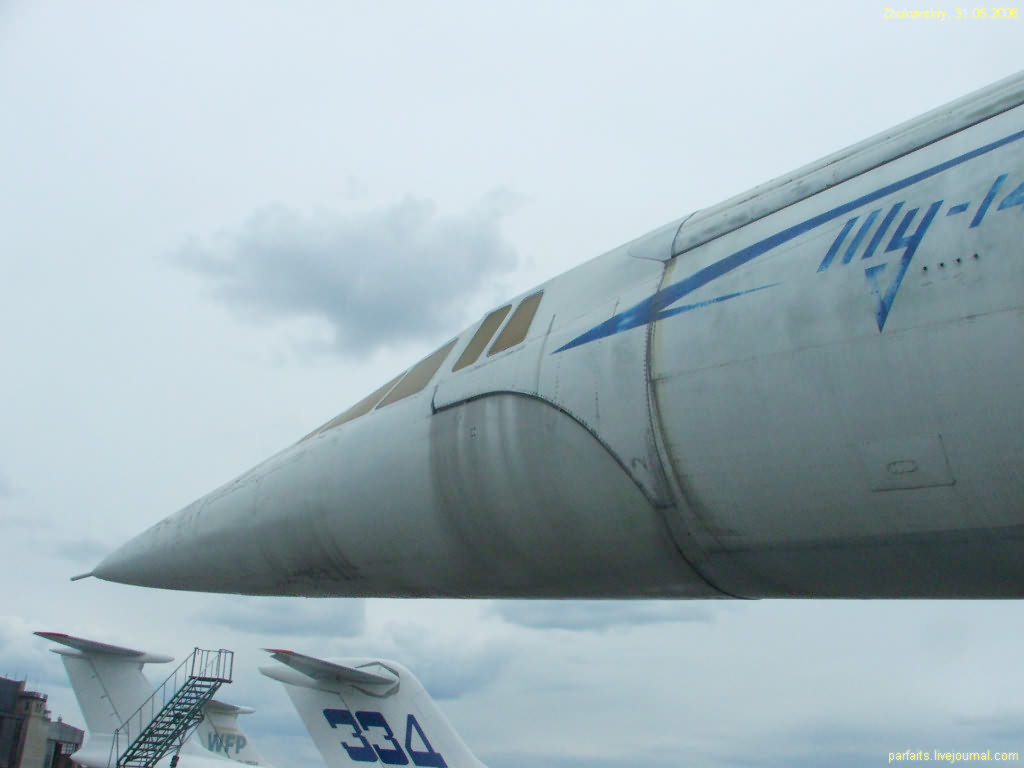 Nose raised.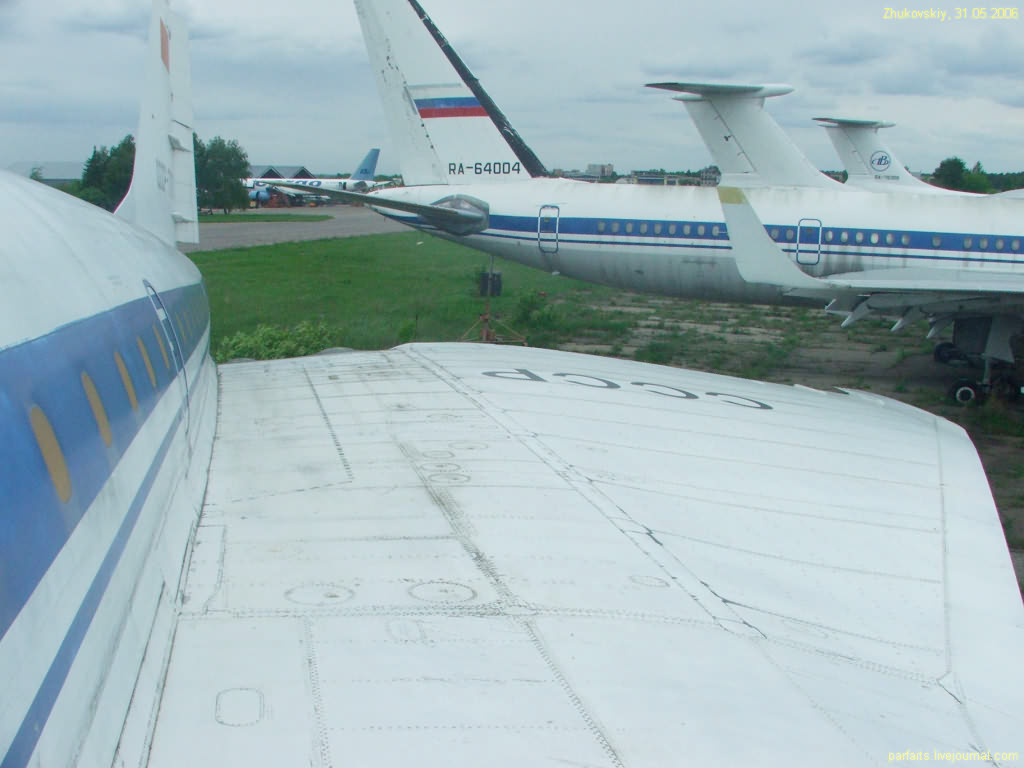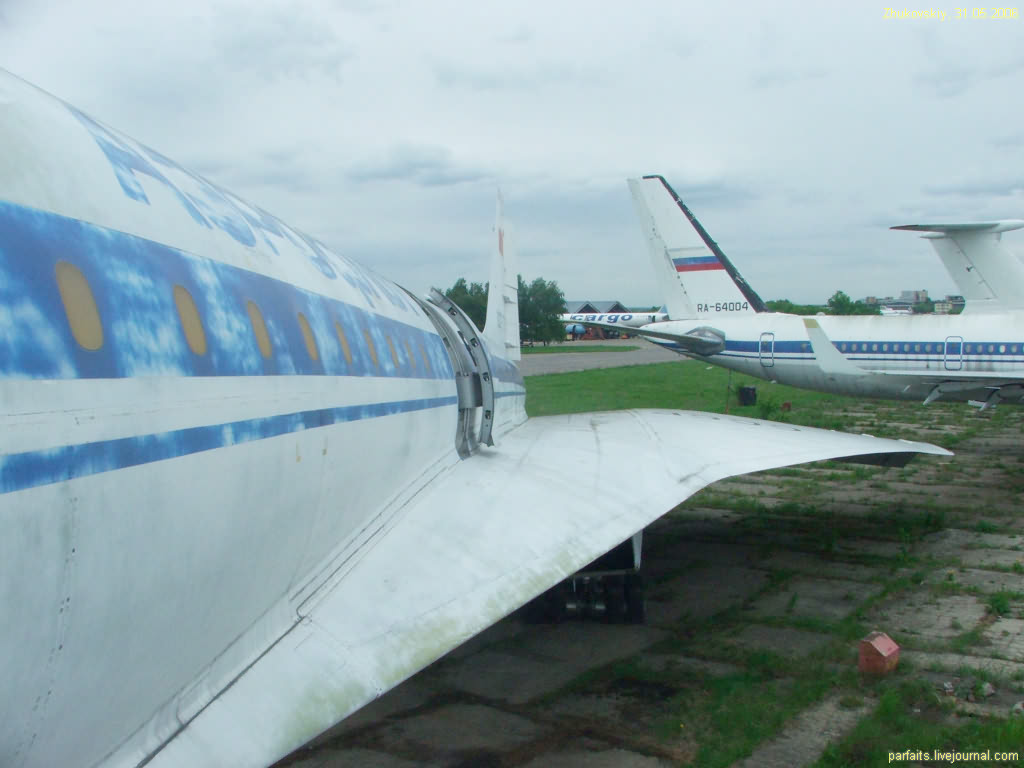 The left wing from both boarding doors.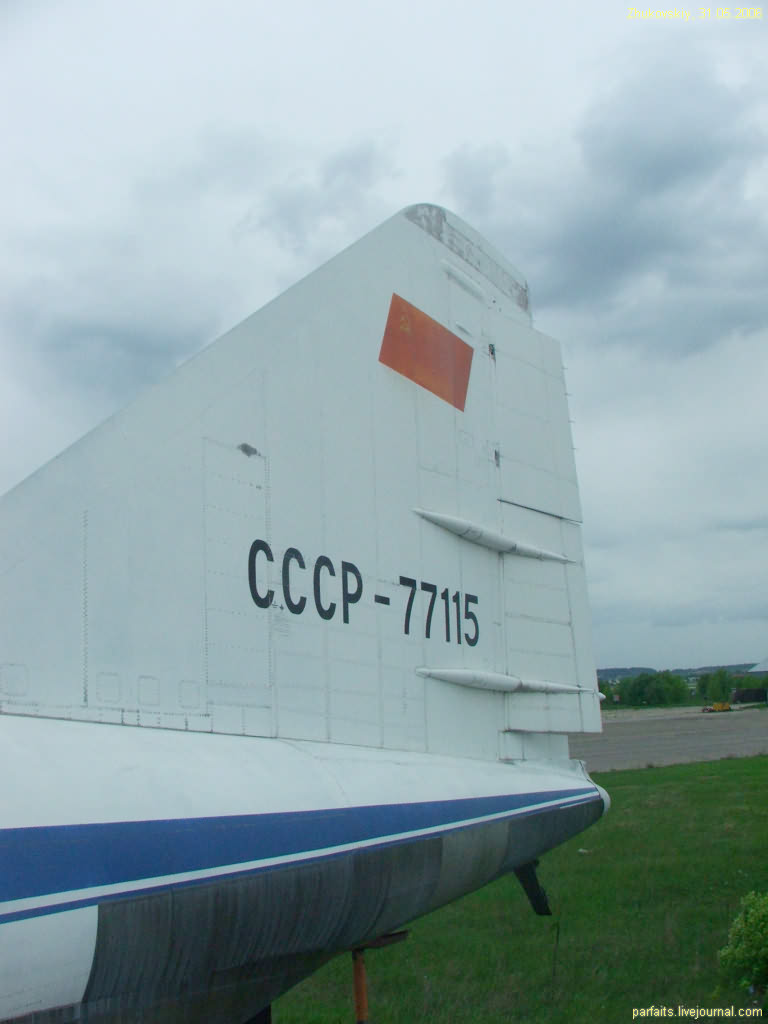 Vertical stabilizer.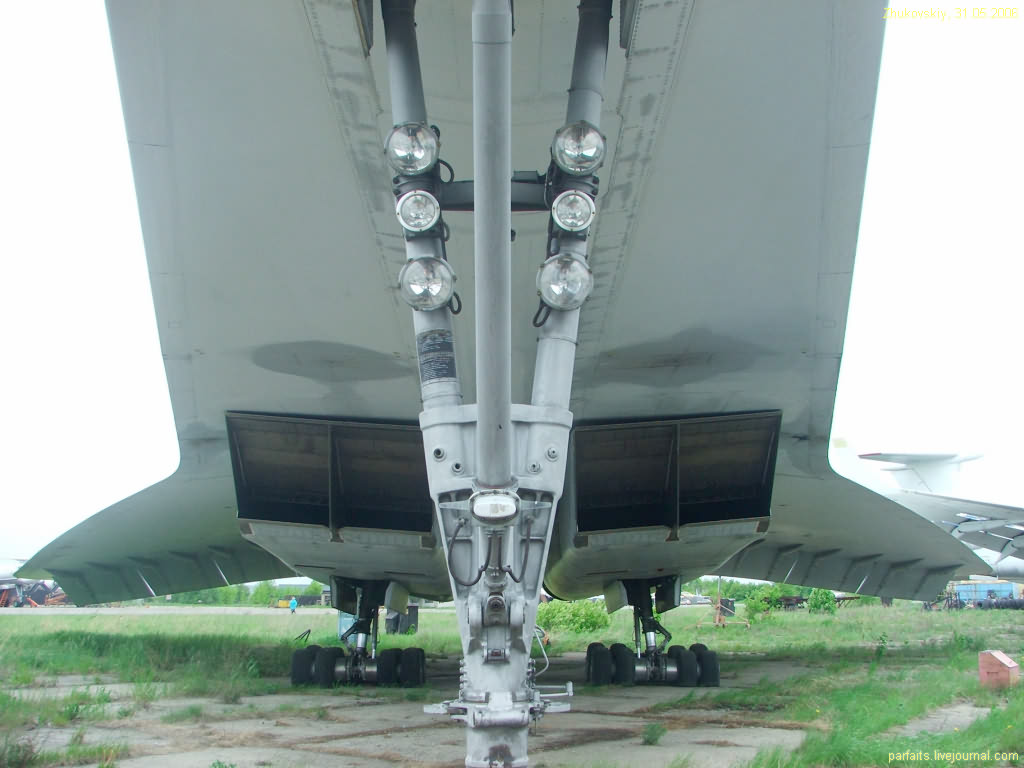 A view of the plane from the forward landing gear.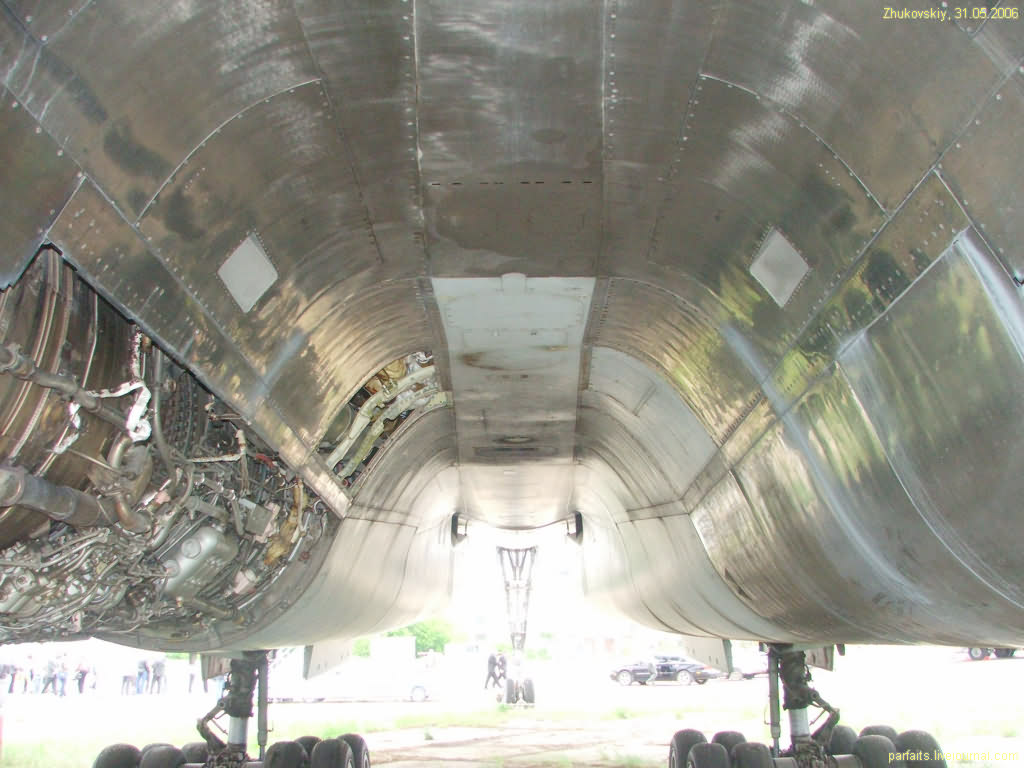 The titanium cover of left engines is missing.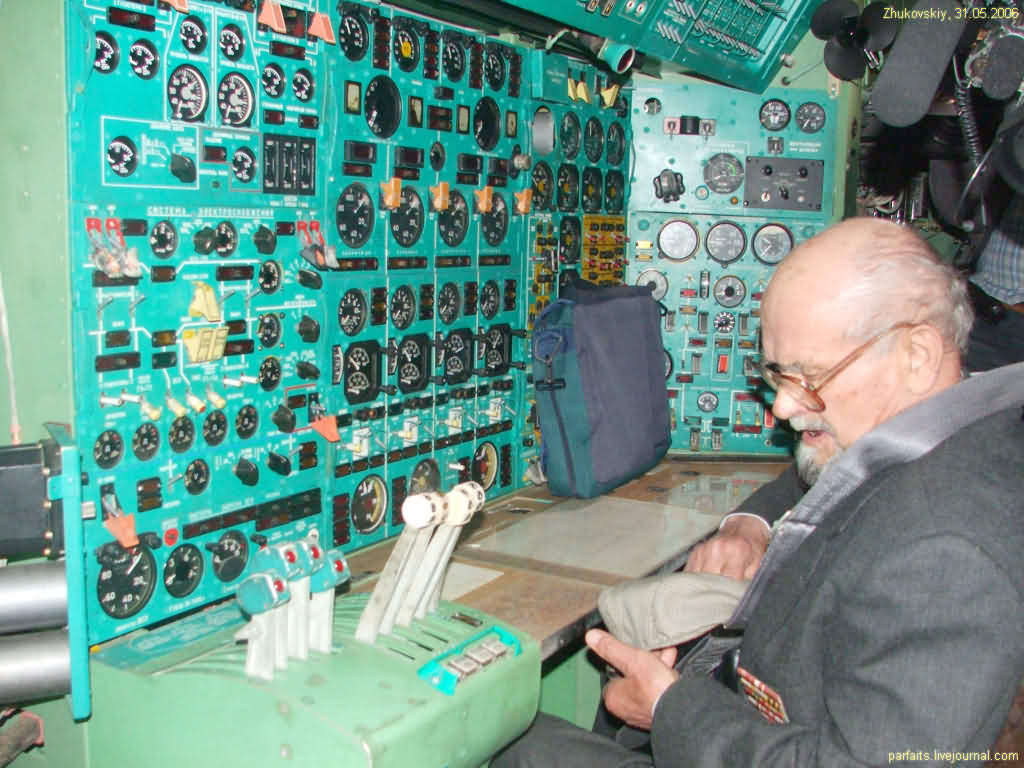 Flight Engineer Seleverstov, flew every single Tu-144 built.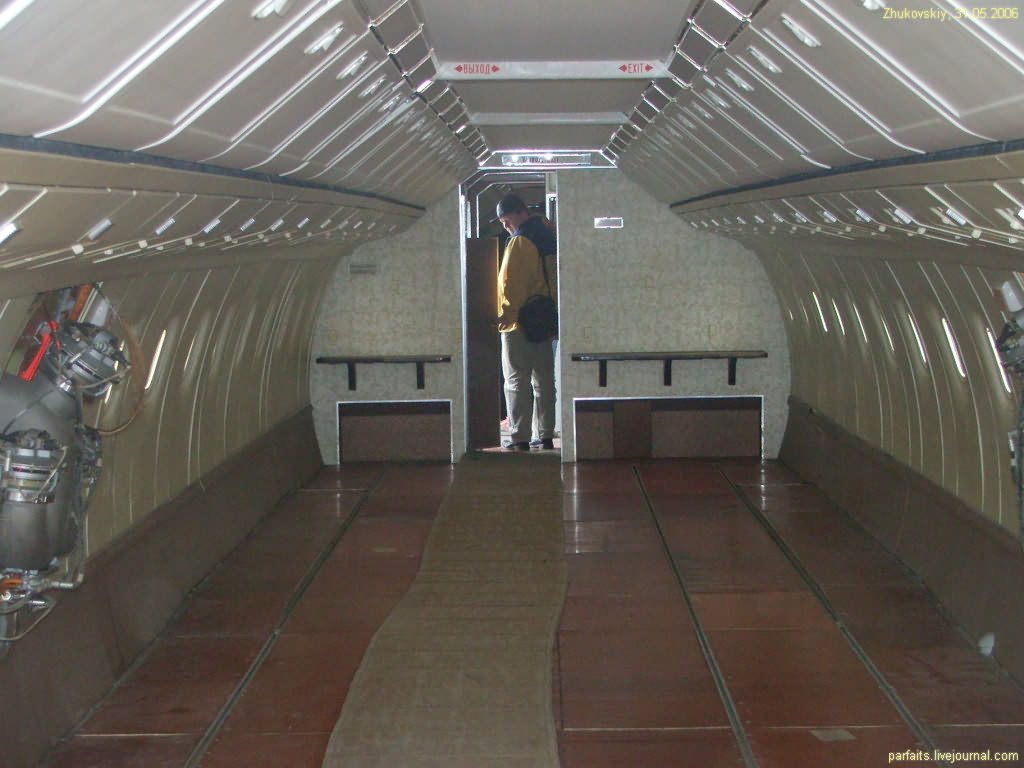 Passenger cabin with seats configuration of 2+3.

Pressure release valve.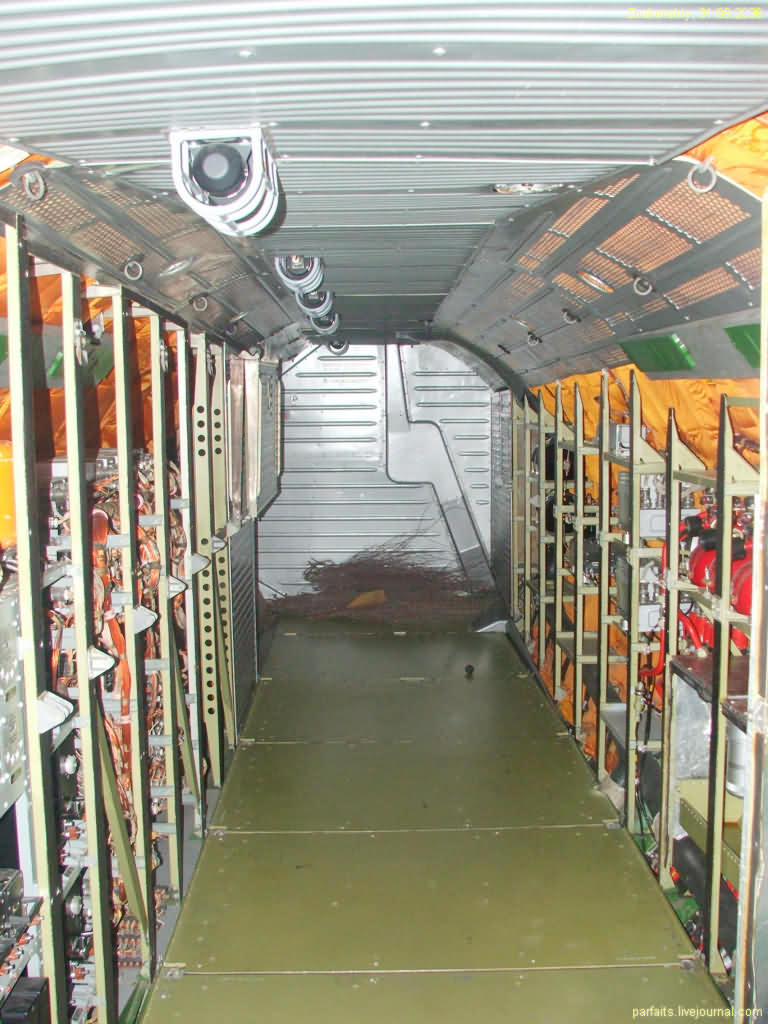 The rear cargo bay holds avionics.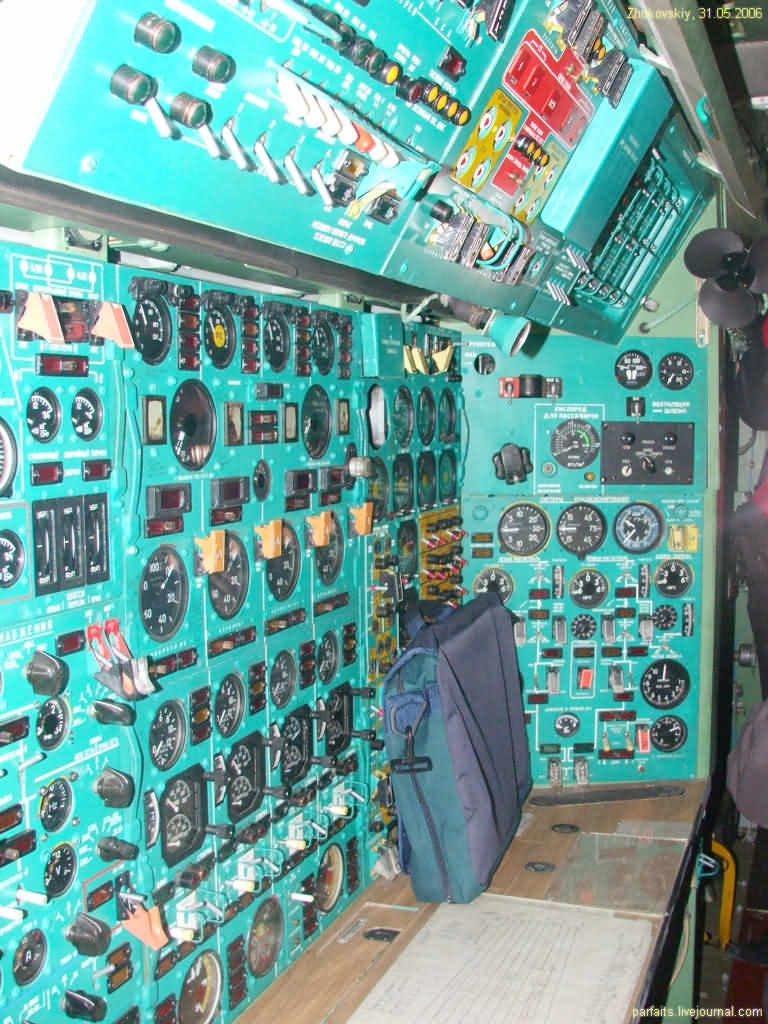 Flight engineer's panel.

&nbspPictures Copyright Pavel Adzhigildayev-2006&nbsp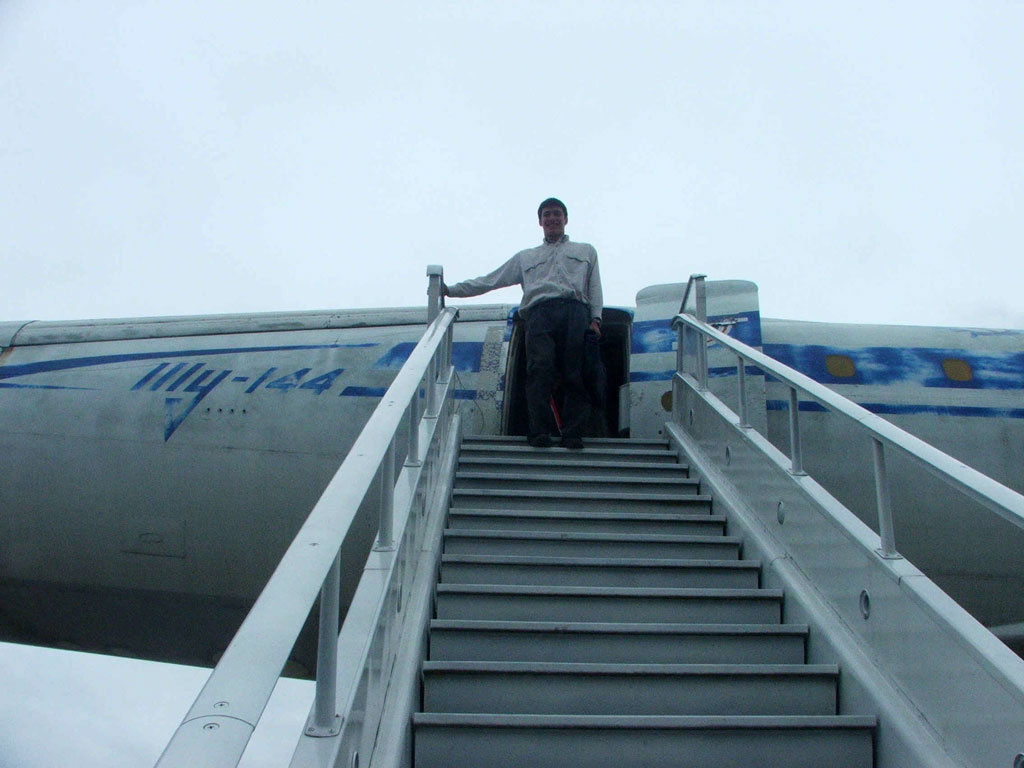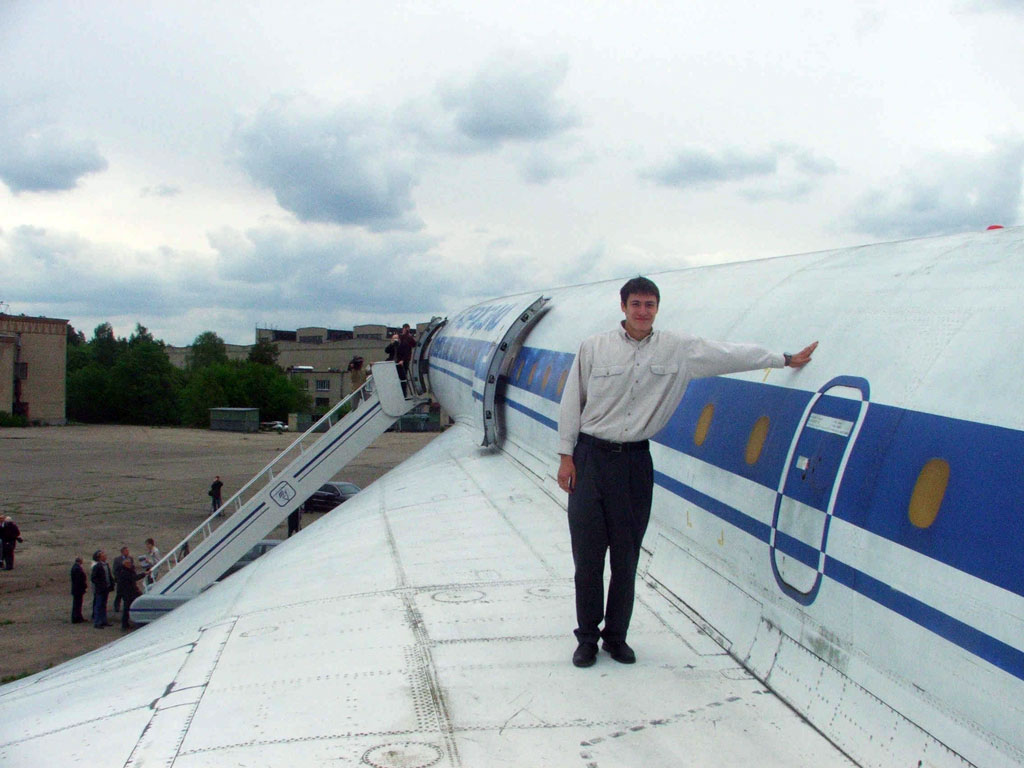 Victor poses outside the last Tu-144 built.



Applying full power to four engines, ready to take off!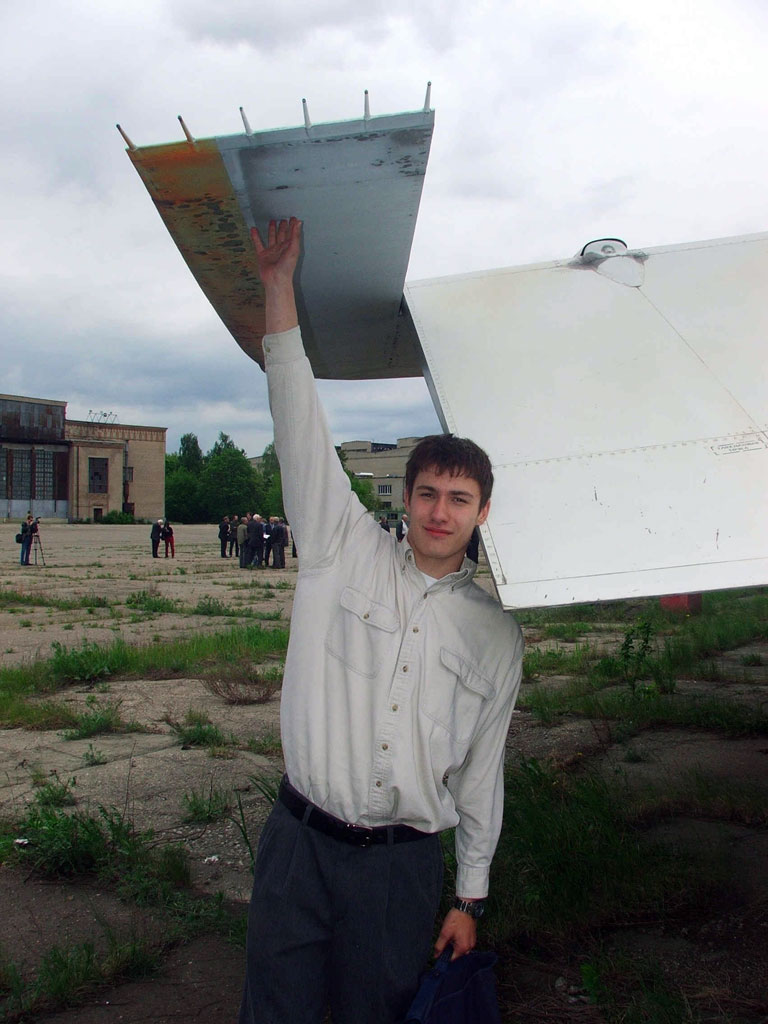 Victor touches the wingtip, note the huge elevon behind him.